hello, i must say i am new and i am an avid lobster lover.

i could never eat a lobster, those poor, endeering creatures. i only want to free them and have them join my lobster batallion so we could liberate all other lobsters. i should write a lobster manifesto, yes.

right now i have a stuffed lobster. he's a cute little guy.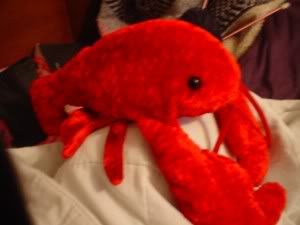 i hope to get to know all of you :3